Bootcamp: Uv Mapping
Initially when uv mapping I entered it thinking it would be difficult to do especially for some of the pieces. My fear was proven true moments later.
The monstrosity of uv mapping wires made from multiple cylinders that have a twist modifier on them.
However after some practice, patience and time the uv mapping was becoming easier to get used to.
2d painting works
During the week I concentrated more on improving my personal digital drawing skills. Below are examples of works I've worked on.
Step 1
Step 2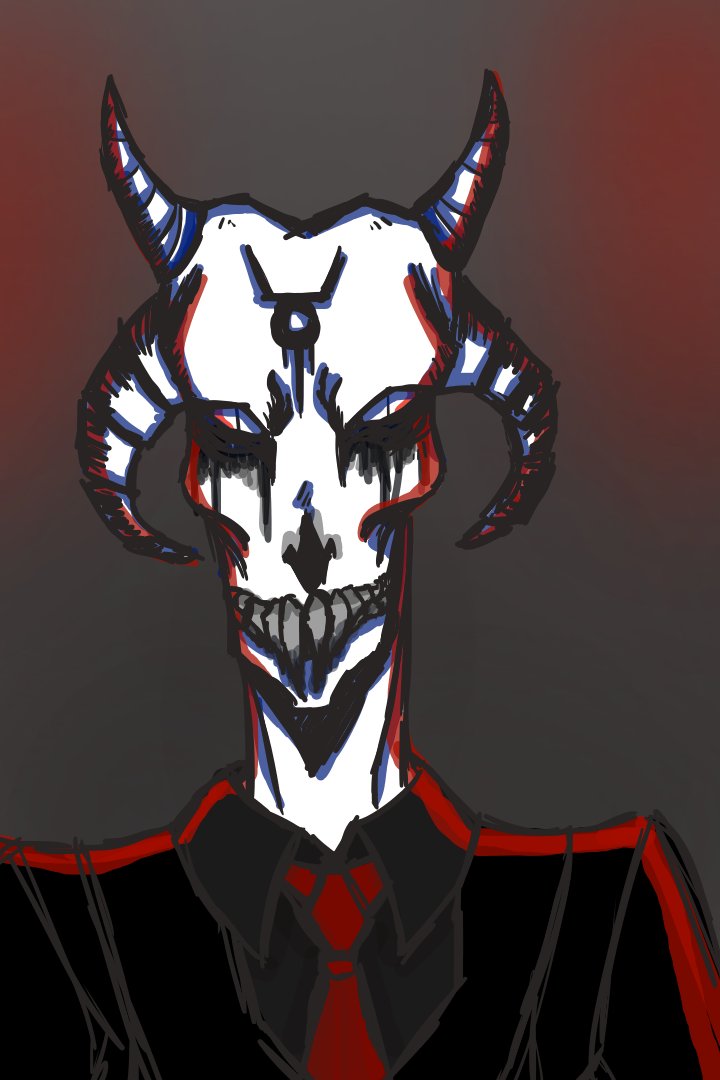 Step 3
Above is a step to step process of digitally sketching, refining and adding the final touches. Though this piece was impromptu, it turned out to be something in the end.
This piece was another impromptu piece, when reflecting back on the piece I realised some lines could be thinner and more shading and lighting could've been added to some areas.
During this week I also studied another friend's face. This also used the water colour paint brush to create it.
Self Specialisation: Sprites
I've decided for self study to study 2d sprites for games. Along with this comes figuring out the key animations for the sprite and deciding whether or not to include all inbetweens.  The above design is based on old walt disney style of drawing. Along with sticking to a more black and white pallet when it came to the colouring of the sprite.
References from bird skulls were taken to create the sprite design above.
Studio 1: Group Work
Further Plans
Complete First Sprite's Idil Animation

Finish Concept Art for Studio 1

Texture the boot camp environment
Copy of Hours Put in:
Weirdly enough it hasn't calculated all the hours I've put in during the week. 
Toggl_projects_2017-09-25_to_2017-10-01