Studio 1
For the team we were already creating assets for the environment. I was tasked with making the bed. It was a simple process and quite fun to create. Down below I messed around with the cloth modifier to see how the plane would act against a more rounded base. However I discovered after I simulated the plane it would slip right off the chair. I stopeed it at the point of impact of where it physically touched the chair. Then locating that exact frame,  I proceeded to collapse the modifier to reinforce the plane's shape. I already had started to uv unwrap some of the assets.
Personal Study
I decided to try an animate for a music piece labelled, Best Friends- Granson. Down below is an initial sketch of potential character designs used within the animatic.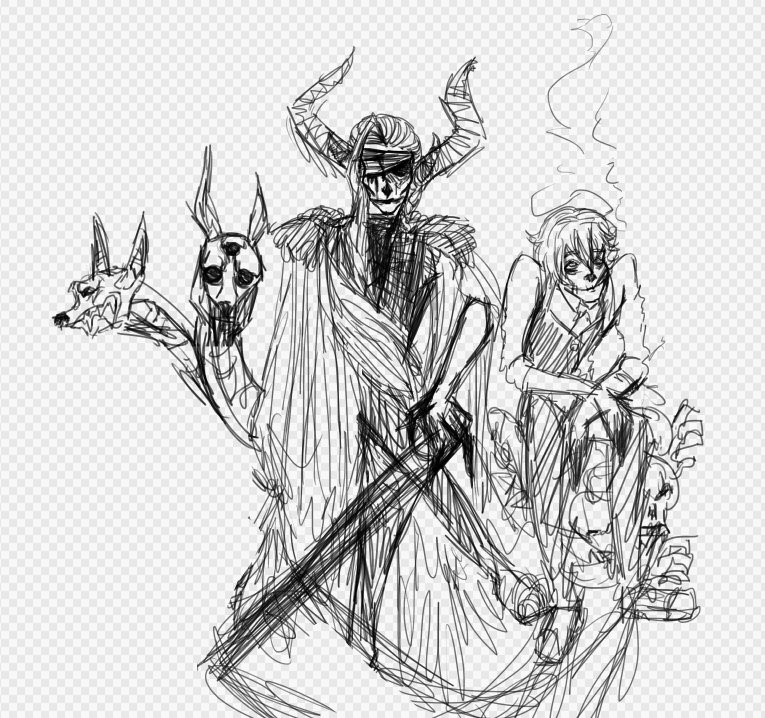 Along with creating concept art, I digitally painted another friend's portrait.
Along with the wonderful Bob Ross.
I took a swing at pixel art and made a tiny tiny toast sprite, with two frames that replicated a blinking animation.  The resolution is low because I have to resize it to be visible in detail.
In actual reality the sprite is quite tiny.
A strengthened my animation skills by mapping out key frames of a transformation scene.
Plans for the future 
Finish uv unwrapping assets

Finish the interior of the time machine

Continue further studies into animation and sprites
Hours Spent this Week: 36 hours approx.
Toggl_projects_2017-10-02_to_2017-10-08